Android 11 Meetup: GDG MAD and Kotlin Mumbai
2 min read
---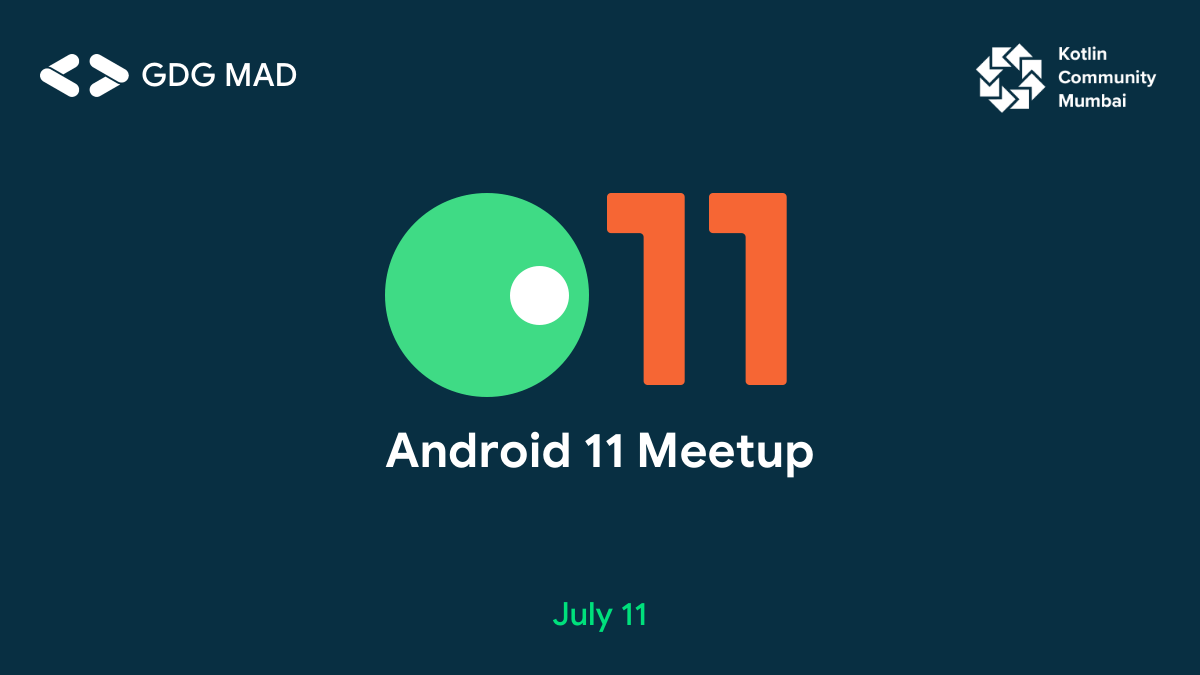 It's July 11th and Android 11 is just around the corner! Jumping on to the bandwagon of Android 11 meetups by Google, Kotlin Mumbai and GDG MAD co-organized their first event together.
---
Event Details:
Series: Android 11 Meetups with Google
Speakers: Amrit Sanjeev and Saurabh Arora
Platform: Online on Google Meet
Talk 1: What's new in Android 11?
Talk 2: Adapting your apps for privacy changes in Android 11
Communities: GDG MAD & Kotlin Mumbai
---
What's new in Android 11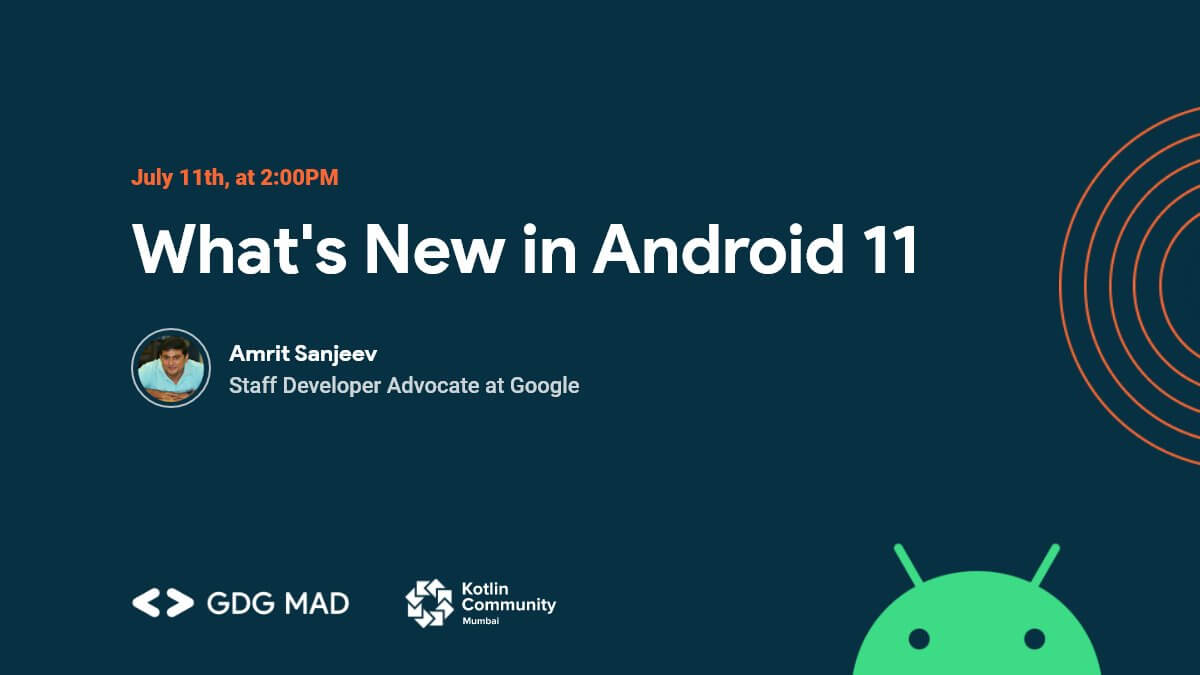 Amrit Sanjeev, Staff Developer Advocate at Google walks us through what's new in Android 11, including message bubbles and priority conversations, redesigned notifications, new media controls, behaviour changes and privacy features.
To know in detail about what's new in Android 11 head over to the official feature list.
---
Adapting your apps for privacy changes in Android 11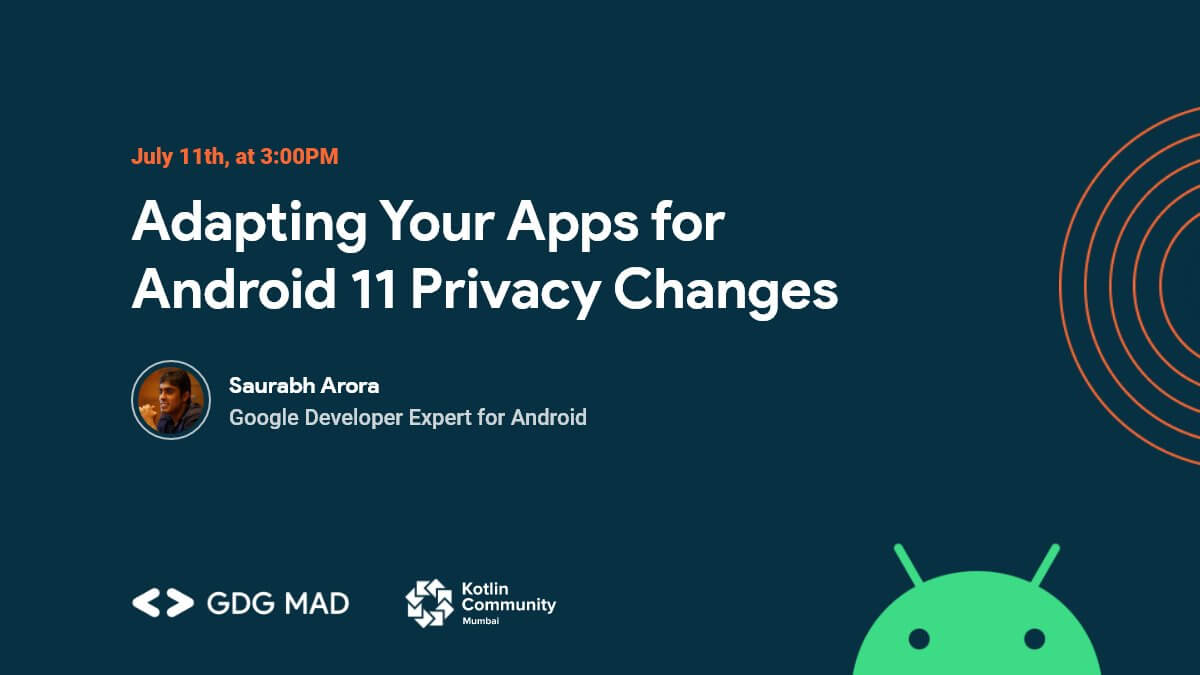 Saurabh Arora, Google Developer Expert for Android further talks on privacy changes in Android 11 and how to adapt existing apps to these new changes. Scoped storage enforcement, one time permissions, permission auto resseting, background location access and new foreground service types are covered in detail.
To know more about privacy changes refer to the official developer post here.
---
We had a lot of fun co-organizing this event for everyone. Concluding the event we gave away full one year subscriptions for any Jetbrains IDE of choice to the audiences who answered some interesting questions about Android 11. Checkout upcoming Android 11 meetups here in case you want to attend them.
Recap
Watch the speaker sessions here
Thanks for joining and I hope to see everyone at our next meetup on 25th!