Kotlin Mumbai: Increase Your Product Quality Through Accessibility
2 min read
---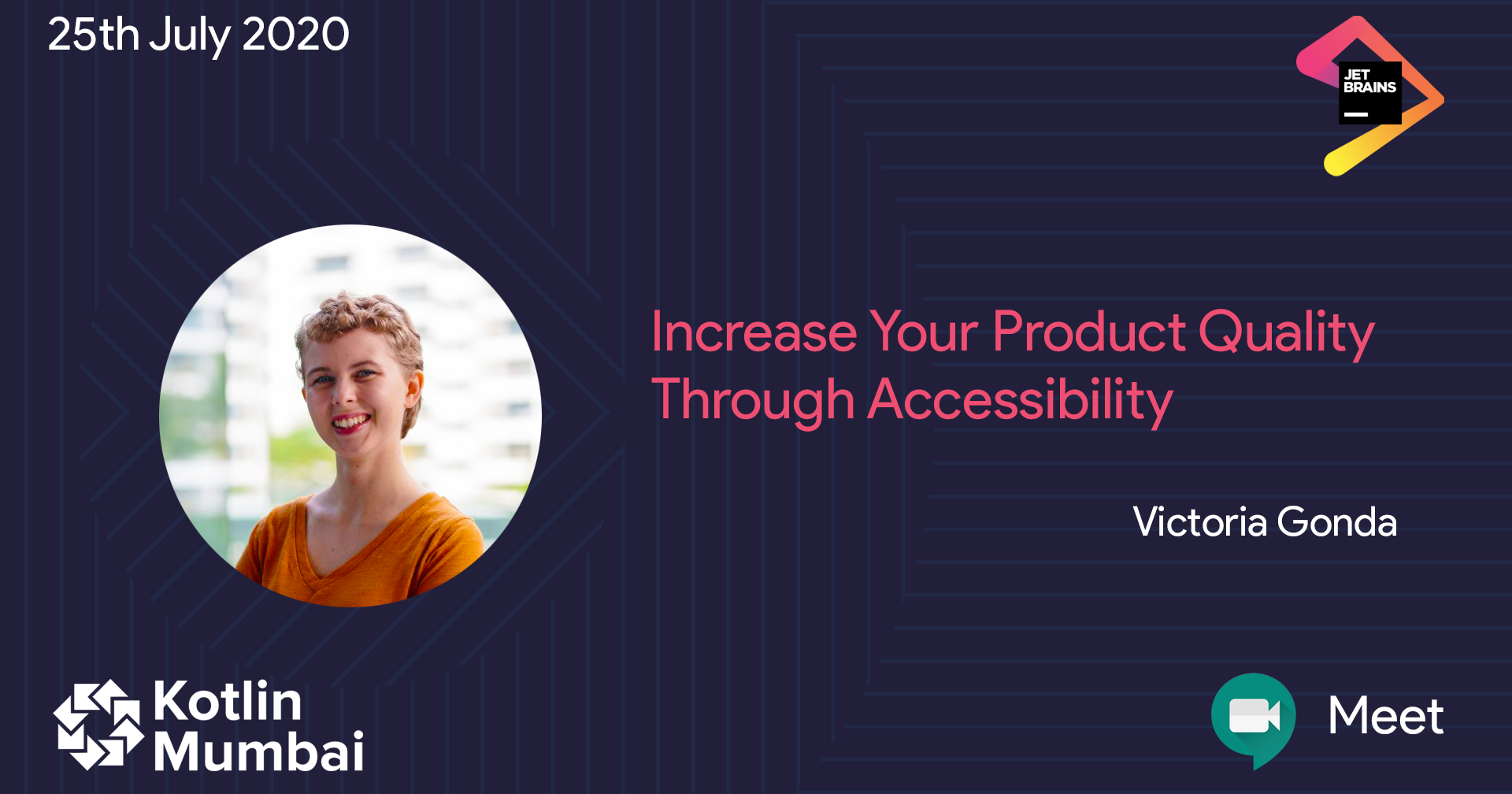 Making your app accessible for everyone is more than a "nice thing to do" It also increases the quality of your app. Products that keep accessibility in mind are more flexible and easier to use. It's up to us to direct this step. In this talk, you'll learn about some of the things you can do to make your app more accessible, and how it makes your product stronger. You'll walk away with the tools you need to detect accessibility issues, increase the usability of your app, and prevent regressions.
---
Event Details
Speaker: Victoria Gonda, Senior Android Engineer at Meetup
Date: 25th July 2020
Location: Online
---
Proceedings
We started at 2:00 PM, a community introduction was done followed by an introduction of our speaker, Victoria. Accessibility is an important topic and often gets overlooked when product features are developed and UX systems are formulated. Victoria walks us through what are some of the best techniques you can follow to make your app more accessible. She asks our audience to head over to menti.com to form a word cloud around the topic. We go through some of the cases in mobile development where accessibility can be improved. She demonstrates how a good tool to find issues with accessibility is the accessibility scanner and how simple tools like these can be used to improve the overall quality of your application.
Missed the session? No problem! Watch the entire talk on YouTube!
---